Arnold's Trusted Family Dentists
The husband-and-wife team of Drs. Jonathan and Laura Mears invite you to let our family take care of your family.
Family is the most important thing, and you want to know that you're entrusting your family dental care to dentists who understand what it takes to keep your family healthy. JL Dental in Arnold, Missouri is all about family; our practice was founded by a husband-and-wife team, each of whom bring various skills to the table to make sure your family dentistry is completely comprehensive. But total family dental care is about more than a variety of treatments. It's about affordability, comfort, trust, and convenience, and you'll find all these and more at JL Dental.
Dental Care That Meets Every Need
JL Dental offers comprehensive family, restorative, and cosmetic dentistry, a comfortable environment that includes a children's play area for those family appointments, convenient evening hours, same day emergency dental care, and flexible payment options. And with children's dentistry as well as a 10% discount for our senior patients, we're known for providing dental care that meets the needs of every age and every stage of oral health.
Small Town Practice, Big City Technology
We believe in providing Arnold and surrounding communities with friendly, family-style service. But while we understand the special needs of the small town community, we also know that technological advances and new techniques are always revolutionizing dentistry, and we keep up with the latest developments to maintain a state-of-the-art dental practice. Our office is completely computerized, putting us on the leading edge of dental care in Arnold, MO.
When you visit JL Dental, you experience:
Comprehensive Dentistry
Leading Edge Technology
A Relaxing Atmosphere
Sedation Dentistry for Comfort
A Children's Play Area
Flexible Financing
Same-Day Emergency Care
Convenient Appointment Times
As you can see, we've thought of your every need at JL Dental. Our husband-and-wife team uses their combined dental care talents to make sure that you and your family keep your smiles healthy, providing a range of services from regular cleanings to dental implants. We want for our patients to feel special, and we provide affordable dental care that feels high end.
Patients come to JL Dental from Imperial, Oakville, Barnhart, and other nearby communities for total family dentistry and more. We offer complete cosmetic and restorative dental care to enhance both your heath and your appearance. When you entrust JL Dental with your dental care, you'll discover the way to a vital smile. Contact us for an appointment.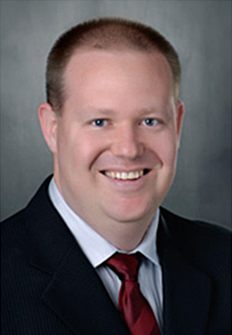 Meet Doctor Jonathan Mears
Learn more about
Dr. Jonathan Mears.

Meet Doctor Laura Mears
Learn more about
Dr. Laura Mears.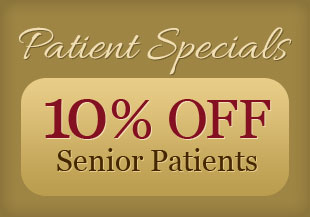 Tour our Office
Office Hours:
Monday: 8:30am-5:30 pm
Tuesday: 11am-7pm
Wednesday: 10am-5:30pm
Thursday: 8:30am-4:30pm