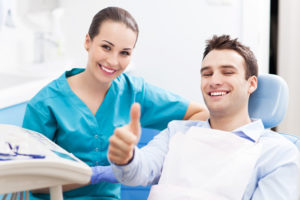 You want to find a new dental provider for your family, but you are unsure of where to start. It would be more convenient for your busy schedule if the entire family could see the same dentist, but who can you trust to build a relationship with your children? Here are a few things to consider as you begin your search for an excellent family dentist in Arnold.
Be Sure to Ask Questions
While you want to consider some of the obvious factors such as does the practice offer convenient hours and location? Be sure to also ask some
deeper questions
of your potential provider like:
·

     
How long have you practiced in this community?
·

     
What types of advanced services do you offer?
·

     
Do you see children? If so, starting at what age?
·

     
Is your office equipped with state-of-the-art equipment?
Don't be afraid to ask the staff questions as well. This will give you a feel for what it's like to work with the dentist.
Schedule an Office Tour
Drop by, or schedule a tour of your prospective dental office. This is especially important if you have children. It will help you see if the office feels friendly and welcoming for your child. You can also determine what types of advanced technology they offer and how it can benefit your family.
Schedule a Consultation
If you're considering changing the appearance of your teeth, you may want to schedule a consultation with your prospective provider. This is a great opportunity for you to discuss your goals and desires for your smile with them to determine if they're on the same page with you. Be sure to ask to see before and after photos of their work, so you can see if their skill level will meet your needs.
Consider JL Dental
If you're looking for an excellent
dentist in Arnold, why not consider JL Dental?
Drs. Jonathan and Laura Mears
welcome patients of all ages to their practice. As parents themselves, they understand how important creating excellent early relationships with children are, and they focus on making your child's visit positive and fun.
Adults will find a wide range of comprehensive dental services at JL Dental to meet their needs such as:
·

     
Restorative Dentistry
·

     
Cosmetic Dentistry
·

     
Emergency Services
Our goal is to take care of all of your needs under one roof so you'll always feel comfortable working with the team you know and trust.
If this sounds like the dental care you're looking for
, give JL Dental a call today
to schedule your next appointment. We look forward to meeting your family!