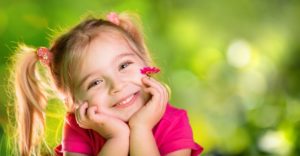 To say that time flies by is truly an understatement because you still remember the day your child was born, like it was yesterday. You remember the hurried movement throughout the house when the labor pains increased, and the contractions got closer. Then it was off to the hospital for delivery. After hours of toil, your little bundle of joy entered the world. But now you find yourself three years removed from those precious moments, and it's time to take your child to his or her first dental visit. Before you go, though, your children's dentist wants to give you a few helpful tips.
The Purpose of the First Visit
The purpose of your child's first dental visit is to learn more about his or her oral health, how to practice effective preventive methods at home and meet his or her specific dental needs. This is also an opportunity to catch any developing problems in the early stages and ensure that your child gets on the right path of oral health.
What Will the Dentist Do at the First Visit?
You can expect your dentist to do the following at your child's first dental visit:
Review – Before any work is done, your dentist will review your child's history to make sure that there aren't any pre-existing issues that he needs to be aware of.
Q&A – He will also field any questions or concerns that you may have. This will also include a discussion about your child's development, bite, oral habits, soft tissues and oral hygiene practices.
Examination – Your child will also receive a thorough examination to evaluate the current state of his or her oral health.
Cleaning – A dental hygienist will perform a thorough cleaning to make sure your child leaves the office with a fresh new start to his or her oral hygiene.
Scheduling
After your visit has concluded, one of the friendly staff members will help you schedule your next appointment, which should be six months later. And by maintaining semi-annual visits, you are ensuring that your child's oral health will remain well intact.
How to Choose the Right Dentist
There are certain criteria that your dentist should meet, and they are listed below:
Versatility – Your dentist should be able to relate to both you and your child with the versatility to deliver messages in a manner that is understandable, and with the tone that is necessary for the comfort of each of you.
Knowledge – He should also be knowledgeable about young children's oral health, growth and development.
Gentleness – It's especially important for the dentist to be gentle and caring because dental procedures can be quite scary for children.
Focused – Your new dentist should be laser focused on identifying and meeting your child's specific needs.
Overall, your child's first visit to your dentist in Arnold should be a smooth event, where you all are able to establish a new, comfortable relationship. This is a happy time of life, and the right dentist will only enhance these precious moments.
About the Author
With over 14 years of experience, Dr. Jonathon Mears is truly committed to enhancing the lives of his patients. He earned degrees in biology and chemistry from Murray State University and then went on to receive his Doctor of Dental Medicine degree from the Southern Illinois University School of Dental Medicine. He practices at JL Dental and can be reached for more information through his website.