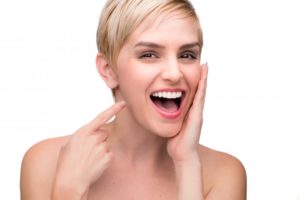 Every time you visit the dentist and you hear him scraping away at your teeth, that's because there are layers of dental plaque built up on the surface of your enamel and deep inside the pockets of your gums. However, routine dental cleanings are only one part of the oral care puzzle.
The best way to prevent cavities and gum disease is to practice daily oral care, according to your dentist in Arnold.
Why Preventing Plaque Buildup Matters
As you consume food, oral bacteria begins eating away at the sugars and starches inside it. This causes the bacteria to produce acids, which contribute to plaque buildup on enamel and gum tissue. Over time, these acids combine with bacteria and food debris to create the sticky and colorless biofilm that is dental plaque.
If not removed, dental plaque will eventually gather more and more until it turns into tartar. Tartar is calcified plaque that only your dentist can remove. Once enough plaque has built up, it will begin to irritate the gums, damage enamel, and eventually lead to irreversible periodontitis and cavities. Both of these conditions require costly restorative treatments to fix, but they are entirely negligible if you practice at-home care and visit your dentist regularly.
What to Do At Home
The best way to manage plaque buildup is through daily brushing and flossing.
Brushing must be performed at least twice a day for a minimum of two minutes. It must also be done with a fluoridated toothpaste in order to curb cavity-causing bacteria, keep enamel strong, and maintain your gums' healthy pink color. Remember to replace your toothbrush or toothbrush head every three months, as frayed bristles negatively contribute to the effectiveness of your brushing.
Furthermore, flossing daily will remove plaque from the sides of teeth, an area no toothbrush can reach. Simply pull out about 12 to 18 inches of floss at a time, wrap it around each index finger, then carefully slide it in between each tooth. Work your way around each arch and unravel the floss as needed. If you struggle to floss, consider purchasing a thinner variety or floss pick to make it easier.
How Your Dentist Can Help
Dental visits every six months aren't only to keep your mouth clean. They're also intended to help you catch serious diseases that manifest in the mouth, including oral cancer. Your dentist in Arnold can also catch markers in the mouth for other diseases, including diabetes, malnutrition, and even heart disease. If needed, your dentist can also perform root planing and scaling to treat early signs of gum disease known as gingivitis.
Want more tips on preventing plaque buildup and keeping your mouth healthy for life? Schedule an appointment with your dentist today!
About the Author
Dr. Jonathan Mears earned his Doctor of Dental Surgery degree from the Southern Illinois University School of Dental Medicine. He encourages patients of all ages to ask him for tips and techniques on practicing oral care at home, as well as how to manage a balanced diet. To learn more about his practice, contact him through his website.