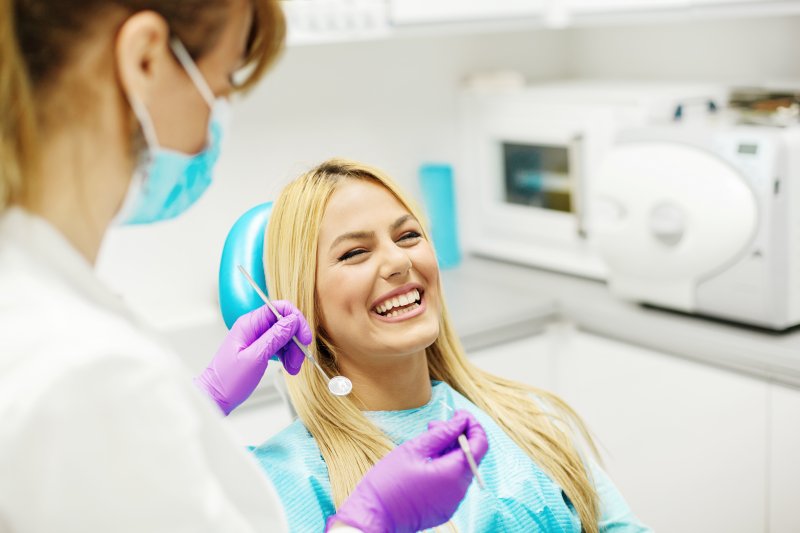 You can never go wrong with visiting a dentist semi-annually for checkups and cleanings, but the benefits don't stop at your teeth and gums. Studies show that the condition of your oral health can have a major impact on your total wellness. If you're curious to know what the connection is, then continue reading to get some expert insight from a local dentist.
Controlling Oral Bacteria
Inside your mouth, there are hundreds of different types of bacteria, but they aren't all bad. When you eat and drink, though, the leftover particles can attract oral bacteria. As the microorganisms feed on them and grow, it can create an unhealthy imbalance that contributes to cavity development.
If not addressed, a cavity can become quite problematic, as the bacteria continue to bore deeper into the tooth to cause more issues. The microorganisms can also seep beneath the gum line to lead to periodontitis, which is the infection and inflammation of the gum tissue. Over time, the plaque infested blood that permeates the gums can travel to other parts of the body to wreak havoc.
Health Problems Related to Dental Neglect
Here are some of the life-threatening issues that can arise when dental plaque travels to other areas:
Hypertension
Heart Disease
Several forms of cancer
Alzheimer's disease
Liver dysfunction
The good news is that by taking better care of your teeth and gums, you have a better chance of avoiding these issues and living a healthier life.
How Regular Dental Visits Help
When you commit to visiting your dentist every six months for preventive care, you don't have to worry about any surprises with your dental health. Furthermore, you can shift from waiting on problems to emerge to proactively maintaining a state of wellness.
Usually, dental health issues develop for months or even years before their symptoms fully manifest. But, with consistent dental cleanings and checkups from a local dentist, you'll be able to stay "ahead of the game." This will prevent any unnecessary suffering and save you money in the long run.
What You Can Do at Home
In addition to receiving care from a dentist, it's also important to practice excellent oral hygiene. The two most important habits to maintain are to brush and floss your teeth at least two times a day. Using a toothbrush with soft bristles will suffice for agitating debris that clings to your teeth, while floss allows you to get into the tight spaces between your ivories to remove particles and bacteria that would otherwise remain hidden.
Your consistent efforts and the expert care of a dentist will translate into superb oral health that will positively impact your total wellness and lead to a happier life!
About the Author
Dr. Jonathan Mears is a graduate of the Southern Illinois University School of Dental Medicine. For over 14 years, he has been an advocate of excellence oral health. Dr. Mears helps patients maintain excellent dental and total wellness by providing top-notch comprehensive dental care at JL Dental. He can be reached for more information through his website.