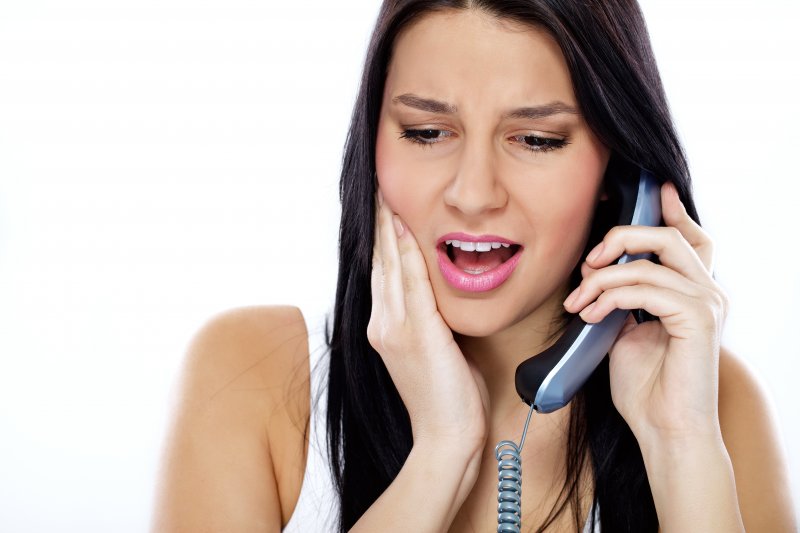 If you're experiencing tooth sensitivity, it's your body's way of letting you know that something is going on that you need to pay closer attention to. Because some issues can be more acute than others, it helps to know how to evaluate the discomfort that you're feeling. Coming up, you'll get some advice on how to respond to minor tooth sensitivity and discover what you should do if you're experiencing a severe toothache.
Understanding the Anatomy of Your Teeth
To gain some insight into tooth sensitivity, let's take a look at the basic structure of the tooth. The outer layer is composed of calcified minerals that form the hardest substance in the human body: the enamel. This protective layer has no nerves. Thus, if you're experiencing any form of tooth discomfort, you know that the nerves are being triggered beneath the enamel, which are found in the dentin and even deeper in the core of the tooth.
Identifying the Cause of Your Sensitivity
Tooth pain can result from several triggers. Here are some of the common causes:
Tooth decay
Worn fillings
Gum disease
Fractured teeth
Worn tooth enamel
Exposed tooth root
If you're experiencing random tooth discomfort, you should seek treatment from a dentist as soon as possible. However, if you develop acute pain, it requires an even more heightened sense of urgency and immediate treatment from an emergency dentist.
Steps You Can Take at Home to Address Minor Sensitivity
In some cases, as the enamel becomes worn, consuming hot or cold foods or beverages can trigger intermittent pain inside the dentin, from the canals and tubules being affected. While it's still important to seek treatment, with the COVID-19 crisis still interrupting normal life in America, here are some steps you can take at home to get some temporary relief:
Use desensitizing toothpaste – Contains compounds that help block the transmission of sensation from the tooth surface to the nerve
Use a toothbrush with soft bristles – Helps to prevent any further damage to the enamel while still providing a means of thoroughly cleaning your teeth
Limit your consumption of sugary items – To help avoid the accelerated growth of oral bacteria that could worsen the pain symptoms
If It's a Dental Emergency
In the event that you're suffering from an intense toothache, you can't wait until the COVID-19 crisis subsides to receive the care you need. You can take comfort in knowing that your local emergency dentist is available to provide the treatment you need to put an end to your pain and restore your oral health.
Then, once it's safe for Americans to be more active again, you can start visiting on a regular basis for preventive care so that you can avoid any future issues. If you're not stricken with a dental emergency, but your tooth sensitivity is still occurring, this will be the opportune time to be examined to determine what the cause is so you can fully recover.
About the Author
Dr. Laura Mears earned her dental degree from the Southern Illinois University School of Dental Medicine. With over a decade of experience in the dental field, she has the skills and expertise to treat any type of dental emergency, and also help her patients achieve excellent oral health moving forward. During the COVID-19 crisis, Dr. Mears is available for dental emergency care at JL Dental, and she can be reached for more information through her website.