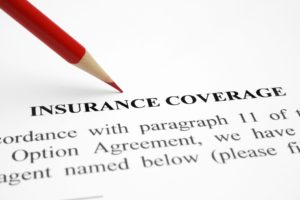 Believe it or not, 2021 is right around the corner. As you enter the holiday season, you're focused on shopping for the perfect gifts and planning tasty meals. The last thing you're thinking about is your dental insurance; however, you might want to make it a priority because your dental insurance is about to expire. Don't miss your opportunity to achieve a healthy smile for reduced rates. Here are 3 reasons to visit your dentist before the end of the year.
1. Power of Prevention
Dentistry relies on prevention because research shows it lowers overall dental expenses. In fact, every $1 spent on prevention allows you to save as much as $50 on restorative services. The American Dental Association recommends you visit your dentist at least twice a year for a cleaning and checkup.
Your dental insurance makes it easy to get the routine care you need. By paying your monthly premiums, you can have access to 100% preventive coverage to see your dentist twice a year for only a small co-payment. If it hasn't been 6 months since your last visit, you can still use your insurance for your second hygiene appointment before the end of the year.
2. Reduced Out-of-Pocket Expense
Even with the best prevention, problems can still arise. Your dental insurance can be used to help lower your out-of-pocket expense for common treatments, like fillings, root canals, and tooth extractions. Every policy differs, but most plans can pay as much as 80% of the cost after reaching your annual deductible until maximizing your yearly limit.
Your dental insurance will recommend you visit an in-network dentist to make the most of your policy, but you still have the freedom to choose any location that accepts your coverage. You can use your benefits, even if the dentist is out-of-network.
3. Dental Insurance Expires
Unfortunately, your dental coverage doesn't last forever. It will expire at the end of the year. You won't be reimbursed for your premiums or deductible if you don't use it all. Anything left over won't carry over into the new year either. With less than 3% of Americans reaching their yearly limits, you likely have several benefits remaining that you're about to lose.
Your dental team will work on your behalf with your insurance company to file the necessary claim forms, so you have one less thing to worry about. They will help you maximize your policy to keep your dental care within your budget.
Invest in Your Oral Health
Don't wait until it's too late to use your dental insurance. Keep an appointment with your dentist at the top of your to-do list during the holiday season.
About Dr. Jonathan Mears
Dr. Mears earned his dental degree at the Southern Illinois University School of Dental Medicine. He has undergone advanced training in many specialties, like cosmetic dentistry, root canals, and endodontics. He accepts several insurance plans to help keep his services affordable. If you need an appointment before the end of the year, contact our office today.