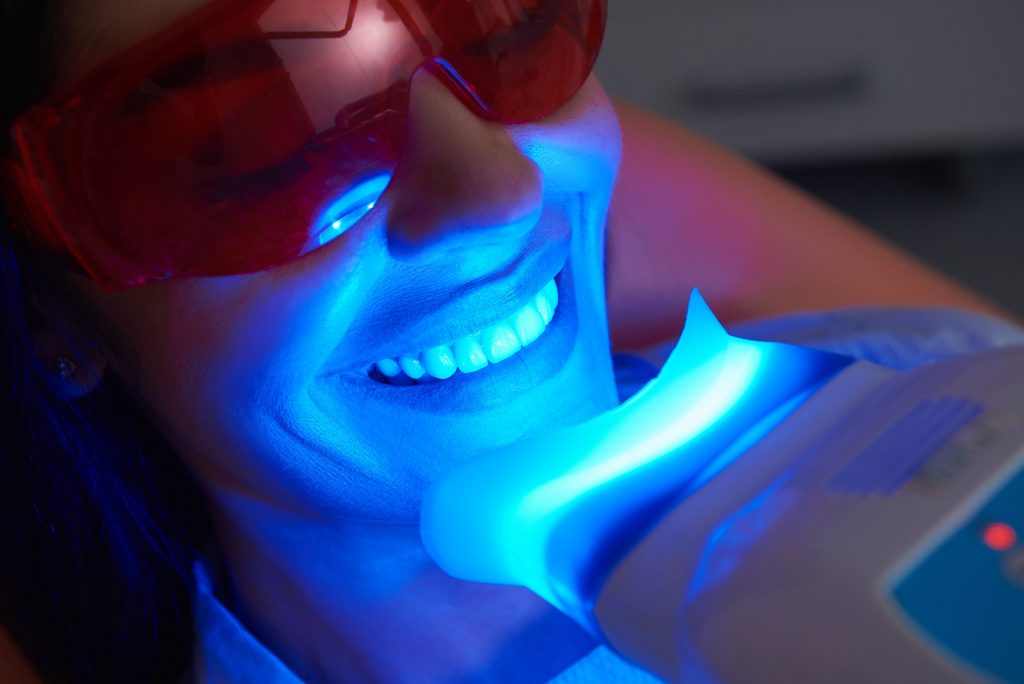 In 2020 alone, 37 million Americans used tooth whiteners to brighten their smiles. Though teeth whitening products are a useful tool for removing stains from your teeth and giving your smile a healthy glow, they can do more harm than good if they're used incorrectly. Here's how improper use of teeth whitening products can harm your teeth and why it's important to speak to your dentist before proceeding.
How Whitening Products Can Harm Your Teeth
The bleach that's used in many whitening products is made up of mostly hydrogen peroxide. If you have cavities, hydrogen peroxide will penetrate existing decay and the inner areas of the tooth and agitate them further. In some cases, it may even permanently ruin your teeth. Similarly, decayed teeth are likely to experience similar levels of sensitivity.
Why You Should See a Dentist Before Whitening Your Teeth
No matter how diligent you are when it comes to your oral health routine, it's always a good idea to consult your dentist before moving forward with any at-home treatments. They will be able to give you a dental exam and address any problem areas to avoid complications.
Additionally, consider using professional whitening products instead of ones you can purchase at a grocery or drug store. These are stronger, more reliable, and provide longer-lasting results. During your next visit to the dentist, ask what kind of whitening treatments they have available and which one is the best option for your smile.
Types of Teeth Whitening
Though professional whitening products are recommended for maintaining a more beautiful smile, some other popular forms of teeth bleaching include:
Toothpaste – Whitening toothpastes remove surface stains and use abrasives such as charcoal or baking soda to polish the teeth. Though they are effective, they can also erode your tooth enamel and should be used in moderation.
Strips – Whitening strips contain peroxide or bleach and are made out of a thin, elastic plastic called polyethylene. They are applied to your teeth and will remove stains over a period of time.
Trays – Over-the-counter bleaching trays are usually made from a flexible material that molds to your teeth. The trays are filled with a peroxide-based whitening agent and then worn for the specified amount of time to lift stains from your teeth.
By getting your dentist's approval before moving forward with teeth whitening treatment, you can ensure that you avoid complications and keep your teeth as healthy as possible. Soon, you'll be on your way to the brighter, more beautiful smile you've always dreamed of!
About the Practice
If you're looking to whiten your teeth but want to ensure that you don't damage your smile in the process, look no further than JL Dental. Drs. Jonathan and Laura Mears excel at providing their Arnold patients with exceptional care, and they aim to help you achieve the smile of your dreams in a safe, comfortable, and trustworthy environment. Interested in learning more about how to properly whiten your teeth or ready to set up an appointment with JL Dental's friendly team? Call their office at (636) 464-6668 or visit their website to get started.