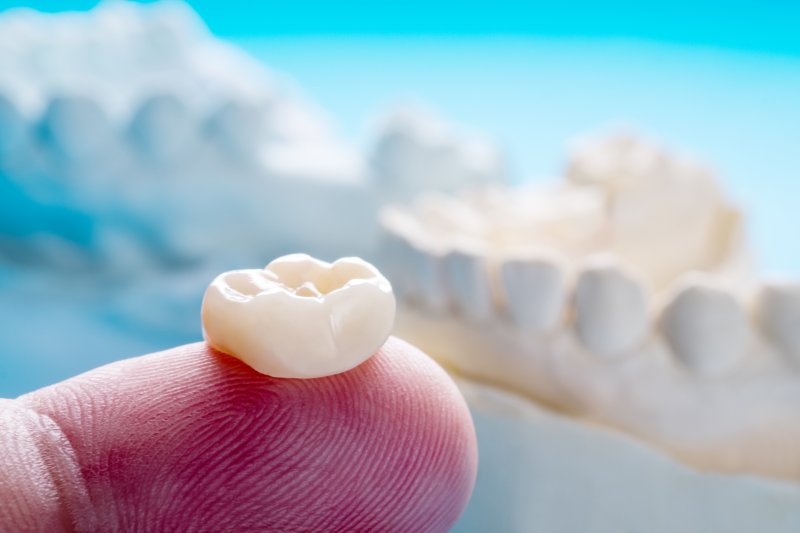 A dental crown is a great way to protect a damaged or decayed tooth, but it doesn't last forever. In fact, the typical lifespan is anywhere from ten to fifteen years. Many patients wonder: how will I know when it's time to replace it? No worries! Replacing your dental crown in Arnold is simply a matter of recognizing the telltale signs and taking preventive measures. Here's what the experts suggest.
When Should I Replace My Dental Crown?
Speaking with your dentist is the best way to be informed on when you should replace your crown. They'll be able to examine the condition of your crown more thoroughly and recommend actions you can take before any trouble occurs. However, here are several signs you can identify on your own.
Pain or Swelling
The first sign of pain or swelling around your crowned tooth should be cause to visit your dentist. The crown could either be damaged, improperly placed, or simply old. Next time you chew, check to see if you feel any sensitivity or discomfort. You might be able to save yourself from more trouble by noticing the early signs.
Receding Gum Line
Having a dental crown could increase the chance of your gum line receding. If the crown isn't placed properly, there can be a higher risk of tooth decay or gum disease. Contact your dentist if you notice your gum line receding as this could mean your crown is improperly placed or needs to be replaced completely.
Worn Out or Damaged Crown
Sometimes your crown can become worn down due to age or years of not brushing/flossing correctly. For example, if one grinds their teeth often, this can cause the crown to wear down faster, especially if it's made of porcelain. Proper dental hygiene and the use of a mouthguard can work wonders in the long run!
Age and Appearance
If the crown looks aesthetically unappealing or is more than ten years old, you should look into replacing it. Cosmetics are important when thinking about your smile, and the older the crown is the more susceptible it becomes to damage.
Visiting your dentist regularly is the surest way to identify when your dental crown needs replacing. Knowing how to recognize the signs helps keep you looking and feeling as healthy as ever!
About the Practice
At JL Dental, located in Arnold, MO, you'll find a team committed to treating patients with the most up-to-date dental technology and care. Run and owned by Drs. Jonathan and Laura Mears, JL Dental can provide you with complete general, restorative, or cosmetic dental treatments, including high-quality dental crowns. If you have any questions, visit their website or call 636-464-6668.