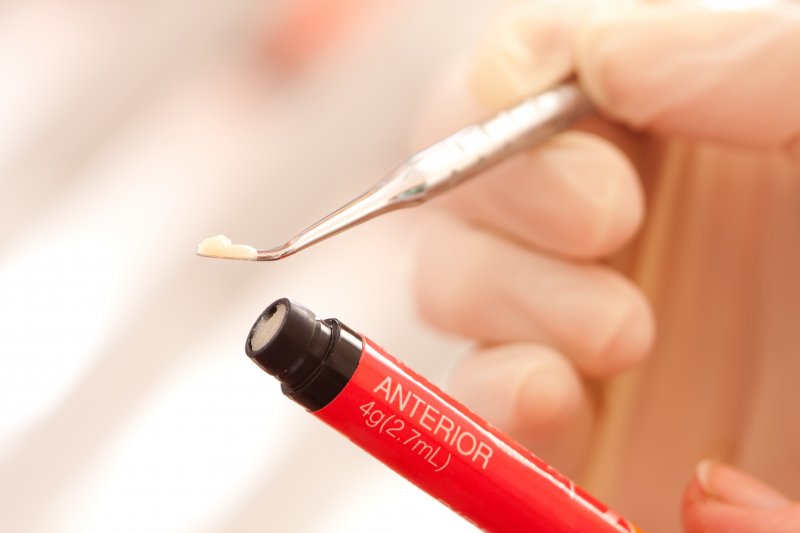 In the field of cosmetic dentistry, dental bonding is one of the best treatments available. Not only is it done in just a single one-hour appointment, but it's also considered a very affordable procedure. However, perhaps you're unsure if it would be ideal for your smile. After all, you may not even be a good candidate for the service. Well, your Arnold dentist is here to help you find out. Read on to learn what this treatment does, whether you qualify, and its many benefits.
What's Dental Bonding Again?
If you don't already know, dental bonding applies a composite resin to your teeth to alter their looks. Since said resin is tooth-colored, it effectively hides various smile flaws.
After the application process is finished, a special ultraviolet light hardens the composite material. From there, the treated tooth is filed and polished to make it nice and radiant! You can expect the procedure's results to last around ten years with proper maintenance.
Are You a Good Candidate for It?
Keep in mind that there's no single best choice for oral health. Instead, you have several that can vary based on your personal needs.
That said, though, dental bonding is a versatile type of cosmetic dentistry. You may be a good candidate for it if you:
Have a desire to improve the appearance of your tooth, gaps, or smile
Suffer from a damaged, chipped, fractured, or decayed tooth
Need to cover an exposed tooth root
On the other hand, the treatment can't solve all dental problems. For example, it won't align or adjust your bite the way orthodontics could. You also shouldn't get it if the affected tooth doesn't have adequate material from which to build up.
What are Dental Bonding's Benefits?
If you ultimately decide in favor of the bonding procedure, you can expect to reap the following benefits:
Short Treatment Time: As mentioned earlier, dental bonding can be done in a single one-hour visit.
No Need for Sedation: The treatment isn't invasive or painful, so patients usually don't need anesthesia
Low Cost: Compared to other cosmetic dental work, bonding doesn't cost much.
Natural-Looking Results: Dental bonding produces lifelike results due to the resin it uses. In fact, hardly anyone could tell a treated tooth apart from an untreated one.
Before making any final decisions, consult with your local dentist first. They can help you weigh the relevant factors to see if dental bonding is right for you.
About the Practice
JL Dental is based in Arnold, MO, and is led by Drs. Jonathan and Laura Mears. The practice is locally owned and offers dental care tailored to each patient's unique needs. As such, it provides customized preventive, cosmetic, and restorative dental treatments, as well as emergency dentistry. These services also rely on technology like intraoral cameras, digital x-rays, and soft-tissue lasers to ensure their quality. For more information or to book an appointment, reach them at their website or by phone at (636)-464-6668.