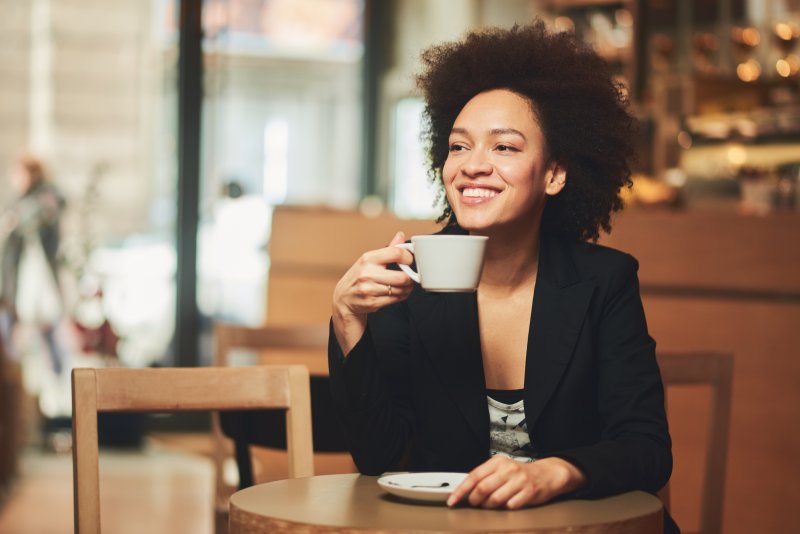 Teeth whitening can completely change the way you come off to others and how you feel about yourself. Even better, it can do this within as little as a single appointment!
As simple as this procedure is, its results can last for years if you maintain your teeth well. However, you'll also be especially vulnerable to discoloration in the days immediately following the procedure, meaning that you need to be a little bit careful about what you eat and drink right after treatment. Here are some foods you should avoid immediately after teeth whitening.
Coffee
First of all, coffee is one of the leading culprits for tooth stains in general, and drinking it after your teeth whitening is one of the quickest ways to undo your dentist's hard work. You may have also heard that adding milk to coffee makes it less likely to stain your teeth. There's no truth to this; the pigments in the coffee are still there, even if they're diluted.
If you really need your caffeine fix, you can try to drink your coffee with a straw so that it spends less time in contact with your teeth.
Red Wine
You may know that red wine can leave nasty stains on clothes and carpets, and that's equally the case for your teeth. It doesn't help that the alcohol in red wine dries out your mouth, which reduces the amount of saliva you have. This saliva would ordinarily act as the mouth's natural cleanser, and without it, you're going to have an even harder time with wine's dark pigments.
Soy Sauce
If you're a fan of Asian food, you may find it hard to imagine getting through a meal without soy sauce. However, it's worth considering how dark soy sauce can discolor your smile if you aren't careful.
It's good to remember that, in many dishes, you don't need quite as much of it as you think. Cutting back a little may not only keep your teeth white, but can potentially make your blood pressure more manageable as well.
About Our Practice
At JL Dental, you'll find a dental team that is deeply dedicated to providing every member of your family with the highest level of dental care possible. To do that, our two qualified dentists take continuing education very seriously and use that technical knowledge to offer cutting-edge dental techniques. Moreover, we'll ensure that you can be completely comfortable for the duration of your stay.
If you have any questions about how you can keep your teeth white, we can be reached at our website or by phone at (636) 464-6668.