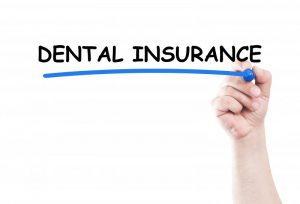 The world of insurance—it is confusing for anyone who doesn't work with it every single day. How can you possibly understand all the loopholes and caveats if you don't even understand all the language? Dental insurance is actually more straightforward than medical, but catching up on everything would still take a while. What are the basic principles you should know so you save the maximum amount? Keep reading to get the information that will keep your physical and financial pain low.
#1 Preventive Care Is Usually 100 Percent Covered.
Most dental insurance policies include two dental checkup and cleaning appointments at no extra cost. This means you can have your teeth and gums examined and professionally cleaned without having to pay anything out-of-pocket. For children, fluoride treatment may also be included in benefits!
Depending on your plan, your insurance may pay for 80 percent of your preventive care costs, leaving you to pay the other 20 percent. However, according to the University of Illinois, every dollar spent on prevention saves you anywhere between $8 and $50 in restorative or emergency care later on. Needless to say, that small amount you need to pay out-of-pocket is well worth the investment and will save you significantly in the long run.
#2 The Sooner a Dental Problem Is Treated, the Better.
No one is perfect, so if you do have a cavity or another oral problem, you're in good company! However, your dental insurance policy decreases in coverage with the severity of treatment. In other words, the more invasive and extensive the treatment, the more you have to pay out-of-pocket.
The trick is to identify the issue as soon as possible because it costs less to treat a small amount of decay with a filling than it costs to perform root canal therapy and cover the tooth with a crown.
#3 Benefits Expire at the End of the Year.
Unlike old-school phone plans where minutes and data could carry over month to month, insurance benefits must be used within a calendar year. In a twelve-month period, you have two preventive visits covered, which means you should be seeing the dentist at least every six months. If you haven't yet gone in, you are running out of time to fit first visit in time for the second to be completed in December. Put another way, take advantage of both visits before the end of year to get the most value from your benefits!
Of course, you should do a little more research to get more in-depth knowledge about your insurance policy. There are other ways you can save money in addition to the ones explained here, but now that you know that basic information, you can feel confident that you're doing the bare minimum and understand how to use your insurance to your advantage.
About the Practice
Dr. Jonathon and Dr. Laura Mears practice together at JL Dental in Arnold, MO. They often attend continuing education courses together to expand their skillsets. The practice is in-network with Delta Dental, Cigna, Aetna, and MetLife insurances, but they are willing to work with whatever insurance policy you have, filing claims on your behalf. If you have questions about using your insurance, you may contact the office via our Contact Us page or by calling 636-464-6668.